Dena McGregor
Email Me
254-784-4201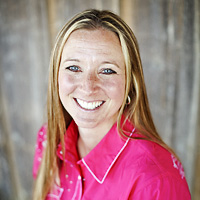 Growing up in Central Louisiana, it is only natural that I love hunting, riding horses, running, animals, and just being outdoors. I have always had a love for the land with my dad being a forester and growing up in the country. In school, I was involved in both FFA and 4H, participating often in area livestock shows. I graduated from Stephen F. Austin State University in Nacogdaches, Texas, and I obtained my real estate license in 2001. Soon thereafter, in 2004, I became a broker so that I could have my own business and raise my three wonderful children. My husband and I are in the ranching business.
I am eager to meet and work with you!
Mary Jo Schooler-Singleton
Email Me
254-784-3334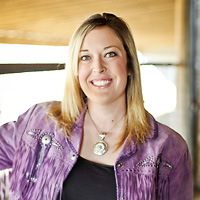 Following in the footsteps of my grandfather and my mother, I am the third generation of my family to hold a real estate license and practice in Hamilton County. A Tarleton State University graduate, I earned a B.S. in Agricultural Services in Development, minoring in Communications  and General Business.  I received my Master of Agriculture Degree from Texas A&M University in May 2013.
My knowledge of the land has been developed through my work experience at the Hamilton-Coryell Soil and Water Conservation District and the Texas State Soil & Water Conservation Board. Because of my work in the conservation field, I am very familiar with the soils, grasses and topography of central Texas, as well as farm and ranch management and conservation practices that can enhance any acreage to its fullest ability.
I specialize in farm and ranch listings, exclusive listings and property management.  My goal is to give my client focused, individualized attention to make their experience in buying or selling as easy as possible.
My husband, Carson, and I enjoy raising and training registered Paint, Appaloosa and Quarter Horses, raising quality beef cattle and custom farming.
I look forward to continuing to represent buyers and sellers of Hamilton and surrounding counties.
Shawna Cozby
Email Me
254-688-0222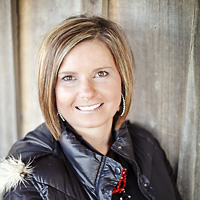 Having grown up in Evant, I am a local girl with a deep rooted love for the area. I am married to my high school sweetheart, and we have been blessed with two beautiful, healthy girls. In the past, I have worked in banking, distribution, and childcare. However, as my girls got older, I decided to get my real estate license. This has afforded me the ability to have a flexible work schedule so that I might also be able to help my husband with his electrical company, raise my daughters, and help people find their dream home or ranch. I love shopping, decorating, and crafts, but not nearly as much as I love spending time with my family.
Jacob Robertson
Email Me
254-206-1200
After being raised in Hamilton most of my life, I have become really familiar with the town and its surroundings. I have always been very proud to hang my hat up in this great town. I like to keep busy, so along with being a real estate agent, I also work for the City of Hamilton. I have been with the city for about 10 years. I have a beautiful wife and two wild boys that keep me on my toes. My wife and I have a passion for raising cattle. One of our favorite things to do as a family, is to work cows. We all enjoy being outdoors and spending time with one another. In my spare time, I enjoy hunting and fishing with my kids. Really, I am just a good ol' Texas boy who knows a thing or two about the land!